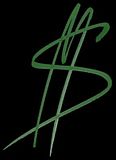 Answer the following questions to the best of your ability. Once completed, tabulate your answers to find out about your financial educational needs.
Questions:
1)
Late payments on bills are a major problem and can lead to a denial of credit when seeking a loan.
2)
You should keep enough in your savings account to cover three months of living expenses.
3) No more than 25 percent of your income should be used to pay off debts that require at least 10 months of payment before the debt is fully repaid.
4) If you don't have enough money to pay your bills, you should call your creditors right away and tell them.
5) A bankruptcy will stay on your credit report for 7 to 10 years.
6)
The lowest interest rate on a loan doesn't always mean the best loan.
7)
Banks are not required to provide customers the best, most competitive rate based on their credit score and financial means.
8)
When you use a credit card, you are borrowing money from a bank.
9)
The practice of keeping your ATM receipts is not a sufficient means of financial management.
10)
Your credit history has an effect on your ability to get a job or rent an apartment.
True False Not Sure